Continue to be a TOP technician even in confinement
23 March 2020
At Misencil®, we are committed to ensure that every day of your week is punctuated by a new topic, a new video or a new blog. We may not know each other personally, but we all have one thing in common: we think about our job every day even at home! I'm Carole, Head of Training at Misencil® in France and when I thought about a blog post for you, I just thought about our job and how to do more than just think about it. 
In our current and unique context, the priority today is to stay healthy. Our isolation allows security for all and we have been aware of this for a few days now.
It is also our way of supporting the caregivers, these modern-day warriors brought to light these days.
At our level, we help take care of ourselves and others, that's what we love and we just do it differently now.
My first instinct was to say to myself, "What do you mean, stay at home!"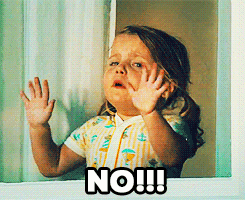 You know that I love interacting with you and I can't bear to be cut off from our exchanges, from all the projects we prepare for you with love. To tell you the truth, we were still shooting last week for more surprises and we were cut off in our tracks.
But out of respect for the medical profession, for all of us and now for the regulations in force, we are all at home. Which doesn't mean being isolated from everyone!!
We're not going to leave it at that!
So how do you stay together, exchange, create and get ahead of the curve professionally in this situation?
In short, how to continue to be on top!!
While writing this article for you, by instinct some courses came back to mind when I was in nursing school (yes a few years ago…).
What do human beings really need? What do we really need?
Existential questions arise when our health becomes uncertain, but especially when we have much more time to think.
In the 1940s, psychologist Abraham Maslow created a pyramid representing the different basic needs of human beings.
Despite the controversy of scientists, this representation remains a model of a pattern on how we function.
Subsequently, Virginia Henderson's 14 basic needs completed this pyramid for those who would like to read more about this subjet.
Maslow Pyramid
So I took inspiration from these primary needs to propose activities or actions to continue to progress in the field of eyelash extensions or aesthetics.
Let's assume that our first 2 levels of physiological and safety needs are met (you've done your grocery and bought toilet paper, you're safe at home and avoid all fake news?)
Then comes the need for belonging, self-esteem.
The Misencil® family returns to send you love, positivity and stays in touch with you, your passion and your profession, all together.
For many of us, uncertainties are created about our future, about what's coming after.
Remember that together we will always be stronger! Let us remain clear-headed about the situation but let us prepare for the post-crisis situation. Let's get together!
Follow us on social media:
Let's share our experiences :
Then comes the other basic needs or the need for fulfillment… Learn and become stronger!
While waiting to see each other "in real life" for the delight of all, we have worked hard with all our international teams to create and offer you E-learning training.
These courses offer different media (text, quizzes, videos, articles) at the technical, practical, marketing level…
All these trainings do not take away from the closeness we like to have with you.
We are convinced of this evolution and that is why we are suggesting them to you:
• Live Webinars, free if you subscribe to our Facebook Group
Be aware that the more you progress in your training, the easier it will get. As you may have noticed, when you do Russian volume training, your classic applications seem easier to perform and you put less time in the cabin.
Ditto when you do Mega-Volume training, even if you don't do this technique every day, this training will allow you to progress technically. Classic lash and volume extensions will seem simpler and faster to achieve.
I am a converted and convinced trainer, that's for sure!
The more tools, information, tricks you have, the faster you will move. Keep moving forward!
And we're here to help.
Between your business and kid's homeworks
You can practice at home making bouquets in front of your TV, while the children do their homework or when your husband does the dishes (why not!). Make your fans in advance and store them in an airtight box. They'll be ready for the reopening of your business, because you know you're going to see a rush after the lockdown. All your clients will want to take care of themselves, they won't have many eyelash extensions left. This method will help you save time with your applications and with your schedule.
Store your cases by size and by thickness.
Continue to exercise your wrists, your hands, your work is quite physical, don't forget it!
A little bit of sport? Free apps exist to keep a healthy body… at home, thanks to the app: FIZZUP on my iPhone.
Listen to motivational speeches and interviews or lectures with coaches on Youtube (it may be the subject of my next blog topic so I can share some with you!)
Usually we never have time to post or program posts on social media. At the moment a lot of anxiety-inducing information is circulating. Julien's article gave you some free tools to manage your social networks, did you download them?
This is also THE time to, why not, prepare your next participation in an international competition?
Stand out and stay close to your customers. What beauty tips can you give them? What photos do you want to publish?
Be creative!
We can remain clear-headed about the situation but let's prepare for the post-crisis, we will come out stronger. Our desire to be close to you.
I can still be reached by email: carole.benguigui@misencil.com
Take care of yourself and your loved ones!
And you – what are your tips for moving forward and training while staying at home?
Leave a comment on the Group page!